Banksy has new murals in the city of Borodianka, Ukraine, the street artist completed seven new works in Ukraine.
You can find his new artwork in the Art House Online Gallery. the seven murals are confirmed to be his work. The murals appeared in the city of Borodianka located in the northwest of Kyiv. Other works are located in ​​the capital and other cities in the region.
The first artwork shows a gymnast balancing on a pile of rubble on the wall of bombed building.
Another artwork shows a little boy, wearing a martial arts uniform tied with a black belt, flipping a grown man onto his back.
Other murals showed two children using a seesaw, and a woman holding a fire extinguisher.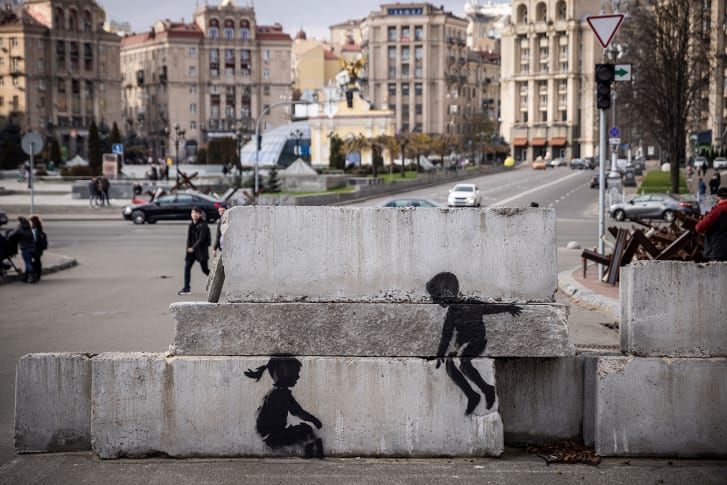 Read More